Employee Self-Service
The Paycor Perform Employee Self Service system allows employees to access their payroll information on-line, 24 hours a day, 7 days a week.
YOU CAN: 
View and print paycheck details
Review earnings, deductions, tax info and year-to-date totals
Register to receive W-2 forms electronically
Submit changes to your personal, W4 and direct deposit info
View company news
View company documents
It is important to review your information for accuracy, especially your social security number and tax withholdings. Submit changes by logging into your account. 
 TO SIGN IN:
Follow the steps below to sign in to your employee information:
1.  From www.paycor.com click Sign In.
2.  Enter your User Name and Password then click the button.
3.  Hover over Me. Then click on Profile Summary.
DOWNLOAD THE APP:
In the App Store or Google Play, search for Paycor Employee Mobile.
Sign in with your existing Paycor username and password.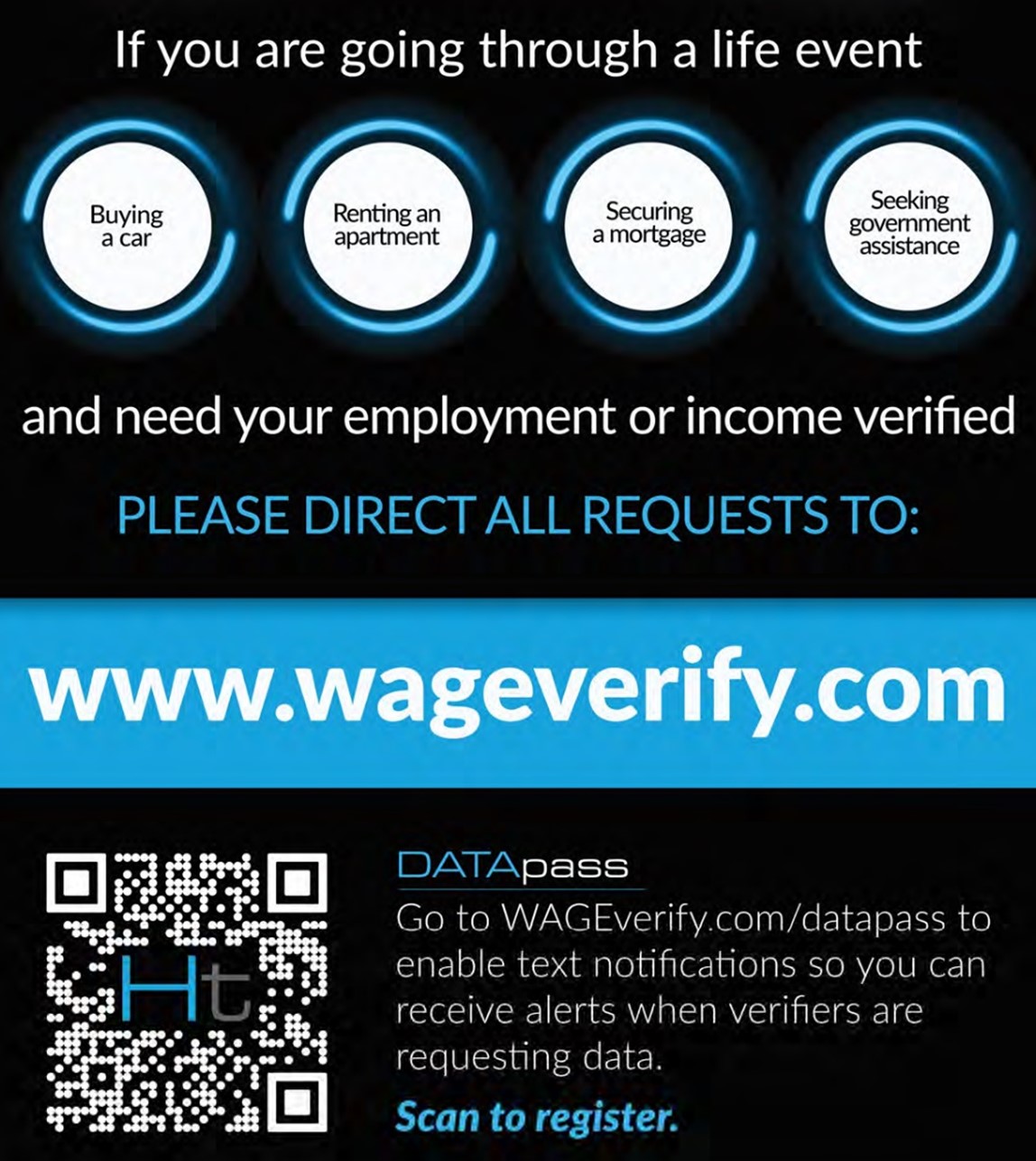 Employment and Wage Verifications
We use WAGEverify™ to provide automated employment and income verifications for employees. Rather than trying to reach the Corporate Office HR, your secure information is now available to you and verifiers, 24 hours a day, 7 days a week. 
Please direct all requests to:  www.wageverify.com
What is WAGEverify? 
WAGEverify™ is a fast and secure way to provide proof of your employment or income – a necessary step in many of today's life events including obtaining credit, financing a home or automobile, obtaining a housing lease, or securing government benefits or services.
 Please allow up to 72 hours to process the request. Verifications are submitted directly to the requesting organization.
Machine Readable Files
Blue Cross Blue Shield of Nebraska creates and publishes the Machine-Readable Files on behalf of Bremer Restaurant Management. To link to the Machine-Readable Files, please click on the URL provided:  transparency in coverage – bcbs.com